Monday, May 16, 2011
This was my lunch for today. Mum bought organic spinach, must eat healthy! The little squirts is thousand island dressing..HahA!
Made dinner for Jay this afternoon..chicken stew that I learnt from my Mum!
Permalink
\ j as m i n e _ left you a note at 9:36:00 pm
about me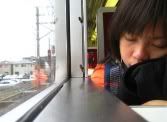 jasmine soh / 20s
feeling
currently
she's all about great food, great music & great company (:
View my complete profile

/a li t tle bi t o f me_ by Jasmine Soh is licensed under a Creative Commons Attribution-Non-Commercial-Share Alike 3.0 Singapore License.

say what?
the other side
anbeh
andrea
chen chin
cherrie
clara
cynthia
elisia
fagan
jas tay
jenna
joanna
johnny
jovi
karene
karin
leigh
lilin
mich choon
michelle
min
nadia
nana
ruiting
sarah low
soo ling
sophie
sue
titus
xinhui
xiu
foodies
camemberu
cannelle-vanille
his food blog
ieatishootipost
lady iron chef
M.eats
makansutra forum
she bakes & she cooks
singapore cooking
skinnier than the original
students on a budget
the hungry cow
the stone soup
travelling hungryboy
other reads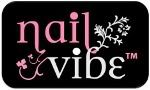 michelle's clubtee
sab and friends photolog
credits
codes by:
stinkyy
images:
~efedrina
base codes:
rowena